For ENHYPEN's upcoming comeback, Ni-ki graces Engenes with a brand new hairstyle, which he totally rocked without any doubts!
ENHYPEN's Ni-ki wowed fans with his new hairstyle and took over Twitter's top trending topics by storm, as he goes long hair for the group's upcoming comeback with Dimension : Dilemma. Nobody saw it coming, and now the K-Pop stan Twitter world is in shambles all because of the 15-year-old K-Pop super rookie.
At 12 AM KST of September 24th (11 PM Philippine time on September 23), the group teased fans with a fresh set of concept photo teasers for the SCYLLA version of their album.
The concept, which is named after the famous sea monster from Greek mythology, depicts a dark and mysterious side of the ENHYPEN members.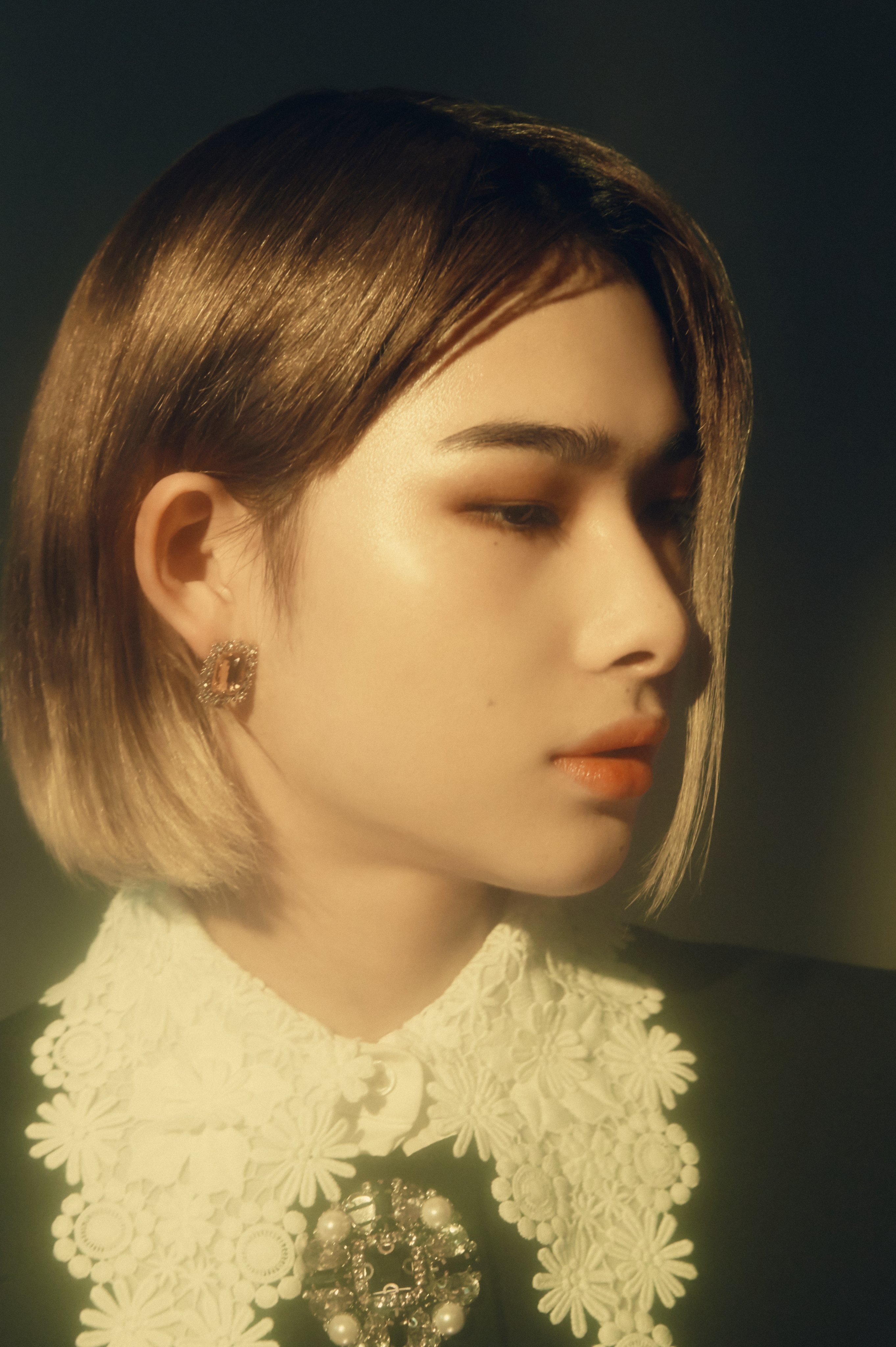 Photo courtesy of BELIFT Lab
In the concept photos, Ni-Ki sports long, chin-length chestnut-colored hair with blonde ends. Engenes, ENHYPEN's fans praised the star for being able to pull off the new hairstyle. Most of them also didn't miss the chance to commend the maknae (youngest) for his incredible skills in dancing and performing overall.
#ENHYPEN DIMENSION : DILEMMA Concept Photo (SCYLLA ver.) - #니키 #NI_KI#DIMENSION_DILEMMA #SCYLLA pic.twitter.com/CsiHR7IopJ

— BELIFT LAB (@BELIFTLAB) September 23, 2021
As of writing, "Ni-ki" has amassed over 160K tweets and counting, proving how he has effortlessly captured the hearts of his fans.
Born Nishimura Riki, Ni-ki's real name "Riki" also took over the top trending tweets with over 73K tweets, followed by "#ENHYPEN2ndComeback" to celebrate the rookie group's upcoming return to the scene with their first studio album.
#ENHYPEN DIMENSION : DILEMMA Concept Photo Moving ver. (SCYLLA ver.) - #니키 #NI_KI#DIMENSION_DILEMMA #SCYLLA pic.twitter.com/nP5dvvQljC

— BELIFT LAB (@BELIFTLAB) September 23, 2021
Check out some 'relatable' tweets from Engenes below:
No lies detected. Ni-ki got everybody swerving lanes.
ni-ki stans unloyal engenes pic.twitter.com/SWgsnL3dQK

— aria. rt pinned (@rikidaisy) September 23, 2021
He is, indeed, both handsome and beautiful at the same time.
HOW CAN NI-KI BE HANDSOME AND BEAUTIFUL AT THE SAME TIME? 😭 #ENHYPEN2ndComeback @ENHYPEN_members pic.twitter.com/NmZFrjP2cz

— DILEMMA, ENHYPEN CB!! (@heewonke) September 23, 2021
Baby Ni-ki grew up beautifully.
baby ni-ki with grown up ni-ki
long hair with long hair pic.twitter.com/qGQeERHbph

— ًkaea. (@faeririki) September 23, 2021
Nishimura Riki ate and left no crumbs.
ni-ki own it. HE OWN IT #NI_KI pic.twitter.com/ByOH7nS8KH

— ً (@nikifms) September 23, 2021
See Ni-ki side by side with Stray Kids' Hyunjin! They pass the 'sibling vibe check' with their flawless visuals, similar long hair, and of course their praiseworthy dancing skills. *chef's kiss*.
WHY DOES EVERY BEST DANCER STARTS TO HAVE LONG HAIR.. LIKE OMG YES PLEASE.. NIKI AND HYUNJIN LONG HAIR IM LIVING FOR IT!!!!! AAAAAA pic.twitter.com/VVIHfh0BTH

— 彡daye. (@HYUNNIEC0RE) September 23, 2021
The surprising reveal amassed his teaser photos a million likes on Instagram, earning him another achievement for being his beautiful self.
ni-ki's scylla concept photo has reached 1 million likes on Instagram, making him the fastest member to do so! 🎉 his concept photo is also the only one liked by tccandler! #NI_KI #니키 #ニキ pic.twitter.com/Qo09UeDX9A

— 📓 (@912print) September 24, 2021
ENHYPEN is a South Korean boy group under BE:LIFT Lab, consisting of seven members, namely Jungwon, Heeseung, Jake, Jay, Sunghoon, Sunoo, and Ni-Ki. The rookie group was formed through Mnet's survival show I-LAND, and officially debuted on November 30, 2020 with their mini album, BORDER : DAY ONE and title track "Given-Taken."
They are returning with a full-length album titled DIMENSION : DILEMMA, slated for release on October 12, 2021.
#ENHYPEN DIMENSION : DILEMMA Concept Photo (SCYLLA ver.) #DIMENSION_DILEMMA #SCYLLA pic.twitter.com/7lnUh36yW0

— BELIFT LAB (@BELIFTLAB) September 23, 2021
Dimension : Dilemma has a total of three versions, namely SCYLLA, CHARYBDIS, and ODYSSEUS. It pays homage to two of the well-known monsters from Greek mythology, as well as the mythological hero, Odysseus, who faced the two immortal monsters as described in Homer's "Odyssey."