Thinner, faster, and remarkable! Apple introduces an all-new iMac enabled by the M1 chip.
Heads up, Apple lovers! A new iMac is coming your way!
In its Apple Event on Tuesday, Apple has recently introduced a brand new iMac powered by the M1 chip, featuring a fashionably thin and compact design that comes in various stunning colors, as well!
New and promising iMac features
The all-new iMac features a 24-inch 4.5K Retina display with 11.3 million pixels all in just an 11.5 millimeters thin screen. Now flat instead of curved, the rear of the display now appears more compact and sophisticated than ever, with narrower borders around the top and its sides.
According to Apple, the iMac's volume has been reduced to more than 50 percent.

Photo courtesy of Apple

The new iMac also includes a promising upgrade on the all-new iMac, particularly on its camera and audio features!
It now features a 1080p FaceTime HD camera, superb studio-quality mics, and a six-speaker sound system, which are considered the best camera and audio features on an iMac ever.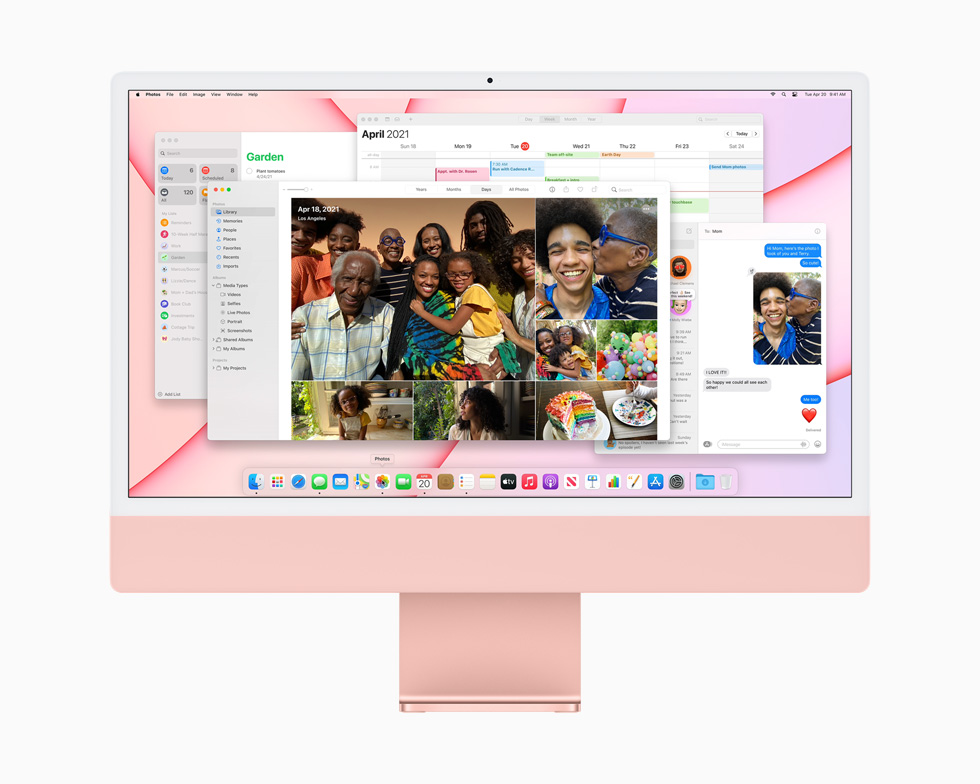 Photo courtesy of Apple

Photo courtesy of Apple
Apple also introduces the Touch ID to iMac for the first time, making it easier for users to securely log in, switch users in an instant, and make purchases using Apple Pay.
It also comes with a new magnetic power cable, color-matched wireless Magic keyboard, mouse, and trackpad. The keyboard possesses the Touch ID that will be used for easier logging in.
Moreover, the screen also features Apple's True Tone tech which enables automatic adjustment of the color temperature.

A brand new design enabled by M1
The redesigned iMac is especially remarkable with its promising features, and of course, its power.
Powered with the combined superb performance of M1 and macOS Big Sur, rest assured that working with heavy workload and apps that requires power will feel more fluid and easier with the new iMac.
Apple's senior vice president of Worldwide Marketing Greg Joswiak said, "M1 is a gigantic leap forward for the Mac, and today we're excited to introduce the all-new iMac, the first Mac designed around the breakthrough M1 chip."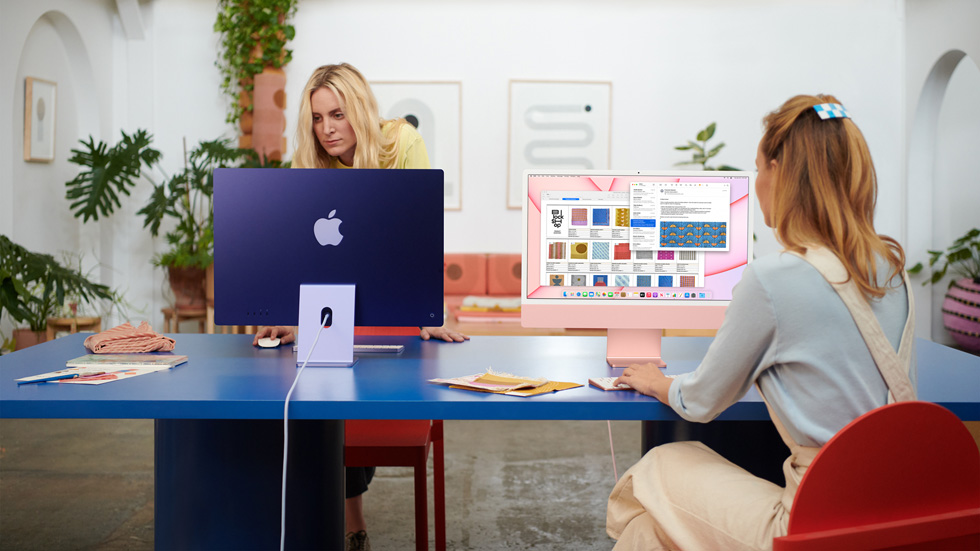 Photo courtesy of Apple
Now thinner at 11.5mm, Apple assured that the redesigned iMac should stay quieter and cooler than the prior model, all thanks to the M1 chip! It is also available in seven colors: green, yellow, orange, purple, pink, blue, and silver.
The all-new 24-inch iMac with a 7-core GPU starts at $1,299, while an iMac with an 8-core GPU that comes in various colors- comes at a higher cost of $1,499.
It will be available to order on April 30, Friday.