The upcoming Spidey film would be featuring Ned, MJ, and Aunt May, as well as Doctor Strange and Electro from The Amazing Spider-Man 2!
Spider-Man 3 slowly rounding up in the corner and Marvel Cinematic Universe is beginning to be unveiled before everyone's eyes. After quite some time of having limited ideas as to who will be in the film, quite a handful of characters are already confirmed to take part in Spidey's third installment in the MCU.
ICYMI, the third Spidey installment in the Spider-Man: Homecoming series almost didn't happen because of contract clashes with Sony and Disney. But the two arrived at a deal to continue the partnership, and so Spider-Man will continue to appear in a future Marvel Studios film.
Spider-Man 3 is reported to be helmed by Jon Watts who directed both Spider-Man: Homecoming and Spider-Man: Far From Home. As of now, no official title for the movie has been announced, but it can be expected most likely in the upcoming months.
The film was originally scheduled to be released sixth from Marvel's Phase 4 slate. However, due to the coronavirus pandemic, production was delayed and resulted in a reshuffling of the release dates for the Marvel movies.
The release date for Spider-Man 3 has been delayed from July 2021 to December 2021. As per the current plans, Spider-Man 3 is expected to follow Eternals and lead Thor: Love and Thunder (2022).

For the newest and upcoming Spidey film, fans can expect to see familiar faces, as well as new ones! Here's the characters confirmed to be in Spider-Man 3!
Spider-Man
What's a Spider-Man movie without Spider-Man? Crowd favorite Tom Holland will be suiting up as Spider-Man again, which marks his sixth appearance in the MCU. There have been little details about the next movie for our friendly neighborhood web-slinger, but with Tom Holland saying he knows 'all the secrets' about Spider-Man 3's plot, perhaps we can get any type of spoiler?
The plot will be sure to address the cliffhanger from Far From Home's post-credits scene.
MJ
As per Tom Holland's confirmation, Zendaya is set to reprise her role as MJ in Spider-Man 3. MJ is MCU's representation of Mary Jane Watson, who's known as Peter Parker's muse and main love interest.
In Far From Home, MJ figured out Spider-Man's secret identity and was there to witness it when J. Jonah Jameson exposed him in the post-credits scene.
Ned Leeds
Jacob Batalon who played Ned Leeds is also expected to reappearance in the upcoming Spider-Man film as Peter Parker's best friend. Ned Leeds, who appeared in Spider-Man: Homecoming, Avengers: Infinity War, Avengers: Endgame, and Spider-Man Far From Home, was very loosely based on the comic character of the same in the Marvel Comics, and it goes similarly in the MCU wherein he is Parker's high school classmate and best friend.
For Spider-Man 3, he is most likely to provide support to his best Spidey friend.
Aunt May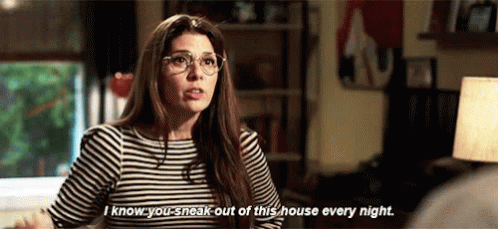 Aunt May, who's played by Marissa Tomei, is most likely to be involved in Spider-Man 3, as well. Her role in the story was clearly confirmed as the actress has already discussed her character's arc in the upcoming movie in a report.
Flash Thompson
Flash Thompson is known as the biggest bully at Peter Parker's high school, but he's also considered a big fan of Spider-Man! In a news report, Tony Revolori confirmed that he will reprise his role as Thompson in Spider-Man 3.
As Peter Parker gets exposed to be Spider-Man, it is most likely that the movie will show how Flash would respond to the knowledge of Parker, the student he bullies at school, and his hero being the same person.
Doctor Strange
The appearance of the strange doctor in the upcoming Spider-Man film is the biggest and most exciting announcement yet! Benedict Cumberbatch is set to join Parker's new adventure as Doctor Strange.
According to several reports, Strange will play the role of a mentor to Parker, which was previously a role filled by Robert Downey Jr.'s Tony Stark/Iron Man in the MCU.
As everyone knew (disappointingly and sadly), Tony Stark died in Endgame, and Parker was left to move on with his missions without him. With Stark guiding Peter along his journey, Stark didn't only help him realize his real purpose and reach his full potential, but also played as a father figure to Parker.
In Far From Home, Samuel L. Jackson's Nick Fury also appeared as a special guest character who served as his guide. A Skrull only posed as him, though.
For Spider-Man 3, Peter Parker will be working alongside Doctor Strange. Spider-Man had a few interactions with the Sorcerer Supreme in Infinity War.
Electro (Amazing Spider-Man 2)
Jamie Foxx played as Max Dillon in The Amazing Spider-Man 2, a Marvel Comics character who turned into Electro. The supervillain has the capability to manipulate electrical energy and expel it from his body.
Marvel is set to bring back the original character Foxx played in Spider-Man 3, instead of using the studio's own version even though The Amazing Spider-Man movies aren't exactly in-canon with that of the MCU.
Foxx confirmed his participation in the upcoming movie by sharing a post on social media about the casting.
Electro would most likely be introduced with the use of the multiverse concept.
Are you stoked for the upcoming Spider-Man film? Share your thoughts with us in the comments.