After less than a year of tying the knot, Joe and Sophie are finally expecting their firstborn!
Joe Jonas and Sophie Turner are going to be parents!
According to multiple sources, Sophie Turner is pregnant with their first child!
The couple hasn't confirmed anything to the public yet, but according to an insider, the two are keeping it a secret for now but "their friends and family are super excited for them!"
Quoting another insider, "Sophie has decidedly been choosing outfits to wear on and off the carpet to accommodate her changing body."
The couple was last seen for a major public appearance at the 2020 Grammys Award where Sophie wore a black mini dress and cheered for Joe during the Jonas Brothers' performance of 'What A Man Gotta Do.'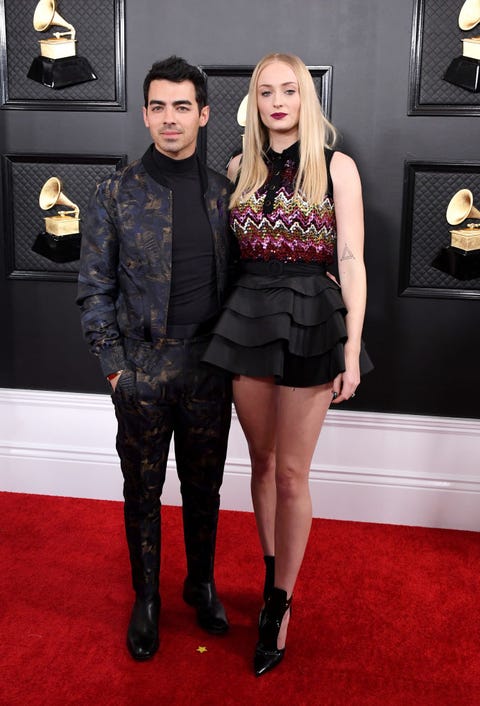 A COUPLE SO DAZZLING. Joe and Sophie slay the Grammys red carpet in their subtly colorful suits. Photo courtesy of Jon Kopaloff/Getty Images
Turner and Jonas also attended the Screen Actors Guild Awards before the Grammys and Sophie was seen wearing a pink satin gown.
PRETTY IN PINK. Sophie Turner wears a fitted pink satin gown to the Screen Actors Guild Awards. Photo courtesy of Amy Sussman/Getty Images
E!News also said that many several sources have confirmed the news.
Incoming baby name suggestions! Share your thoughts with us on Facebook and Twitter!