Time to hit the theaters! Here are 20 movies to watch out for this 2020!
The new calendar year 2020 is off to an explosive start as there are tons of movies lined up for release for 2020! From superhero movies from Marvel to DC, the newest Ghostbusters franchise, to the next and most-awaited James Bond film! And so, here are 15 of the hottest movies to watch this 2020!
1. Birds of Prey: And the Fantabulous One Harley Queen)
ON THEATERS: February 7, 2020
STARRING: Margot Robbie as Harley Quinn, to be joined by Jurnee Smollett-Bell as Black Canary,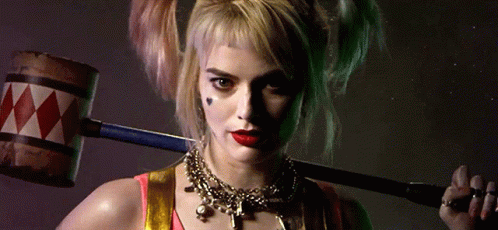 Birds of Prey will shine a spotlight on Joker's former lustrous sidekick, Harley Quinn. After what happened in Suicide Squad and Batman's disappearance, Harley Quinn splits with the Joker and ventures off to her own journey. The former Arkham psychologist then finds herself joining an all-girl squad with Black Canary, Huntress, and Renee Montoya in a thrill-filled quest.
2. Black Widow
ON THEATERS: May 1, 2020
STARRING: Scarlett Johannson to reprise her character as Black Widow, with Florence Pugh, Rachel Weisz, and David Hour.
One of the most awaited solo prequels is of Natasha Romanoff's-- one of Marvel's most powerful heroines. Black Widow will be the first Marvel film to mark the beginning of its Phase 4 and will delve into the history of the character. Perhaps, fans will be given an idea of what actually happened in Budapest?
3. Wonder Woman 1984
ON THEATERS: June 5, 2020
STARRING: Gal Gadot as Wonder Woman, together with Chris Pine, and Kristen Wiig
Gal Gadot returns to her superior role as the Amazon princess in Wonder Woman 1984 which is considered as a leap back in time as it was set during the 1980's Cold War. Wonder Woman's love interest, Steve Trevor, will also make a reappearance, despite his death in the first film.
4. Venom 2
ON THEATERS: October 2, 2020
STARRING: Tom Hardy, Woody Harrelson, Michelle Williams, Naomie Harries
The sequel to the 2018 film Venom has now arrived with a more intriguing story and even a possible Spider-Man crossover between the studios' cinematic universes. No hints have been given by the new film director Andy Serkis but confirmed that the movie is an "extraordinary piece of cinema" and is expected to be gain itself a 'solid' audience.
5. No Time To Die
ON THEATERS: April 8, 2020
STARRING: Daniel Craig, Ralph Fiennes, Rami Malek, Naomie Harris, Lashana Lynch,
The long-awaited James Bond film is finally here! As this marks Daniel Craig's final film as James Bond, No Time To Die is to be a huge and action-filled 'swan song.' Rami Malek is reported to play the villain and Lashana Lynch's Nomi is speculated to take the role of the newer 007.
6. Last Night in Soho
ON THEATERS: September 25, 2020
STARRING: Matt Smith, Anya Taylor-Joy, Thomasin McKenzie, Terence Stamp, Diana Rigg
Photo courtesy of CinemaBlend
With youngbloods like Matt Smith and Anya Taylor-Joy and acclaimed stars such as Diana Rigg and Terence Stamp dominating the cast of Last Night in Soho, it is without a doubt a film to look forward to. Though little is known of the film's plot, it is reported to be a thriller movie set in 1960's neon-lit London.
7. Tenet
ON THEATERS: July 17, 2020
STARRING: John David Washington, Robert Pattinson, Elizabeth Debicki, Aaron Taylor-Johnson, Kenneth Branagh, Himesh Patel, Michael Caine
John David Washington and Robert Pattinson will lead in Christopher Nolan's intriguing film that seemingly deals with time-bending international espionage. Very few details have been revealed about the film, but the trailer highly suggests it is wrapped in a mystery and since Nolan is capable of stunning with his works, Tenet has high potentials of becoming a modern classic.
8. Top Gun: Maverick
ON THEATERS: June 26, 2020
STARRING: Tom Cruise, Jon Hamm, Jennifer Connelly, Val Kilmer, Monica Barbaro, Jay Ellis, Miles Teller
After 31 long years of waiting, Top Gun gets a sequel, at last! Another huge throwback to the '80s, Top Gun: Maverick is all about Goose's son. And yes, the naval aviation action drama will once again feature the phenomenal Tom Cruise doing what he's best at-- flying jets and all that jaw-dropping action!
9. The King's Man
ON THEATERS: September 18, 2020
STARRING: Ralph Fiennes, Harris Dickinson, Aaron Taylor-Johnson, Matthew Goode, Gemma Arterton, Daniel Brühl, Charles Dance, Stanley Tucci, Djimon Hounsou
Fans of the Kingsman franchise will be thrown back to the beginning of the secret organization with The King's Man. Set in the early 1900s, Ralph Fiennes will lead a star-studded cast in this prequel, the genesis story of how former soldiers came together to form the spy agency.
10. New Mutants
ON THEATERS: April 3, 2020
STARRING: Anya Taylor-Joy, Alice Braga, Charlie Heaton, Maisie Williams
Marvel's comic book series New Mutants makes its way to the silver screen with the young and most in-demand stars to play as the next generation of the X-Men. The film will look more into the lives-- the horrors and chilling experiences-- of the 'new mutants' as they get a hold of their abilities. Imprisoned in a hidden facility, will the mutants know their real potentials?
11. Ghostbusters: Afterlife
ON THEATERS: July 10, 2020
STARRING: Paul Rudd, Carrie Coon, Mckenna Grace, Finn Wolfhard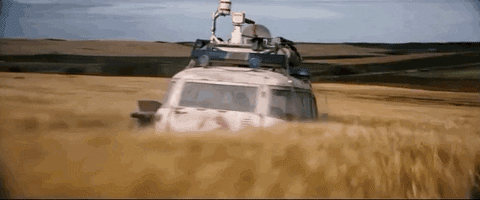 Another most-awaited revival and sequel to the original Ghostbusters franchise, Ghostbusters: Afterlife will feature the original Ghostbusters to reprise their characters in the new film. Expect to see once more the likes of Bill Murray, Sigourney Weaver, and Dan Aykroyd in this (surely) action-packed, ghostbusting-filled 1980's classic!
12. A Quiet Place: Part II
ON THEATERS: March 20, 2020
STARRING: Emily Blunt, Noah Jupe, Millicent Simmonds, Djimon Hounsou, Cillian Murphy
If you thought you've seen the last of the alien monsters from A Quiet Place last 2018, well you obviously thought wrong. A Quiet Place: Part II brings the Abbott family to a time they'd need to protect themselves from the blind, extra-terrestrial monsters from Part I. The trailer showcased flashbacks from the first part, and this sequel now invests more to show the threats of the outside world, apart from those that infested the Earth from the previous film.
13. Halloween Kills
ON THEATERS: October 16, 2020
STARRING: Jamie Lee Curtis, Judy Greer, Anthony Michael Hall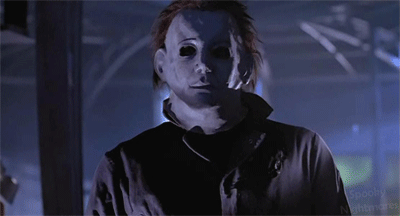 Just in time for Halloween, this new sequel for the popular 2018 horror franchise features the awaited return of a stronger Laurie Strode as played by Jamie Lee Curtis and her seemingly unending battle with Michael Myers. It is highly expected that there are more to expect in the sequel, as director David Gordon Green and writer Danny Glover proved that their powerful duo proved the success of 2018's Halloween.
14. Antebellum
ON THEATERS: April 24, 2020
STARRING: Janelle Monáe, Jack Huston, Kiersey Clemons, Eric Lange, Jena Malone,
Antebellum is a psychological mystery that centers on Janelle Monae's character, a famous and successful writer who gets trapped in an alternate reality. The modern horror-thriller is reported to be set as a reality-warping movie packed with unsettling yet amazing visuals and faint social commentaries.
15. Godzilla VS. Kong
ON THEATERS: November 22, 2020
STARRING: Alexander Skarsgård, Millie Bobby Brown, Rebecca Hall, Brian Tyree Henry
Photo courtesy of Godzilla Movies
Two monsters versus each other? Everybody is up for that! After 2017' Kong: Skull Island and 2019's Godzilla: King of the Monsters, it only seemed too logical to call for a fight between the two. This 'fight' took a leap as a crossover, and it may just be the next big kick to make this so-called Monsterverse to boom. Time to choose your fighter!
Which movie are you most excited to see in the big screen? Share your thoughts with us on Facebook and Twitter!